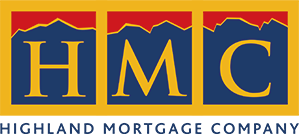 We'll help find the best mortgage for you
Looking to buy your first home? We can guide you through the minefield of options when purchasing your first home.
We can give guidance and advice on the assistance available to take those first steps on to the housing ladder such as the LIFT scheme.
Re-Mortgaging your house or reviewing your existing mortgage can be easier than you think, especially with us in your corner.
We can offer advice on a full range of commercial mortgage solutions for landlords, or advice if you are looking to buy a property to let it.
If you are self-employed, require a specialist mortgage or have an adverse credit history we can still help you towards a solution.
Our experienced advisors are available to guide you through the process of moving your mortgage to a new property.
We are an appointed representative of In Partnership, the trading name of The On-Line Partnership Limited which is authorised and regulated by the Financial Conduct Authority.
Your Local Independent Company for Mortgages & Insurance
Highland Mortgage Company is an independent financial services business based in Inverness: a one-stop solution for your mortgage and insurance needs. Confidentiality and friendly, individual service is always assured. 
Whether your requirements are straightforward or more complex, HMC is your first step to the right mortgage and insurance solution for you. We offer our professional services with no obligation or pressure.
Our team has over 40 years experience in the insurance and financial sector. Our advice is impartial and no-obligation.
See What Our Customers Have to Say:
"Ken & Cheryl provide a great service and helped me understand the process throughout and made my dream of becoming a homeowner a reality, I basically gave them my documents and they did the rest which was fantastic I am now looking forward to moving in - Highly Recommend them 5 star service!"
"I have used Highland Mortgage company twice and their service is second to none, they have arranged my Mortgage and Mortgage Protection and have made the whole process a great experience, I would recommend them highly"
"Ken and Cheryl are so helpful and make everything straightforward and easy to understand. With their expert advice and knowledge, I was able to buy a much nicer and more suitable property than I had ever hoped using the LIFT scheme. I would highly recommend"